Highly Profitable Digital Marketing Agency with Sticky Customers and Experienced Staff
A comprehensive digital marketing agency offering SEO, SEM, SMO, website design and more. It caters to small businesses to enterprises with its top talent pool and technical aptitude.
OPERATIONS
The company's revenue comes mostly from recurring contracts with a 75% retention rate year after year. It has a low overhead cost, a motivated team, and minimal owner involvement.
The business operates remotely, is highly portable and requires no working capital to maintain cash flow.
MARKETING AND KEY METRICS
The company has strong social media presence, maintains an A+ rating with Better Business Bureau, and relies on client referrals.
The business has great scalability opportunities with its huge customer base, in-demand services, and well-trained staff.
The business has a strong pipeline of contracted customers, a growing employee base, and steady year over year growth in cash flow and gross income.
The business has a sticky customer base since most clients retain contracts year after year with a 75% retention rate.
BUSINESS MODEL & RESOURCES NEEDED
The business has in-house top talent and a motivated staff.
THE INDUSTRY
The online marketing industry is competitive, with barriers to entry increasing every day due to the increasing complexity of digital marketing. This business is a total solution to all businesses' needs in SEO, SEM, SMO, website design, and more, and offers significant growth opportunities.
OPPORTUNITIES TO SCALE
The company represents an excellent standalone acquisition for digital marketing firms or a strategic bolt-on with smooth transition with already established systems, top talent pool, and growing customer base.
Asking Price: $400,000
Gross Income: $326,652
Cash Flow: $155,912
Year Established: 2015
Employees: 3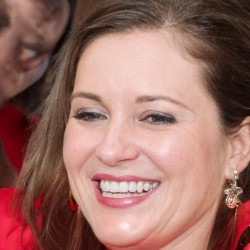 Latest posts by Amanda Stanley
(see all)