Unlock Enduring Partnerships and Limitless ROI with B2B Latam Nearshore Staff Augmentation and Software Engineering Specialists
We are a leading B2B company that provides top-tier IT solutions for leading brands. Our primary focus is Nearshore Staff Augmentation Services, connecting companies with tech experts around the globe. With a unique business model and unparalleled growth, we form enduring partnerships and offer limitless ROI.
OPERATIONS
Our core focus is on helping clients work with remote teams. All our engineers are senior and located around the globe, ensuring quality and proximity in terms of time zone, culture, and physicality. We have built-in touch points to manage clients and measure progress.
As a remote work model, our supply and logistics involve the seamless coordination of resources and teams located around the globe. We ensure quality results by strategically managing remote talent and maintaining effective communication channels.
MARKETING AND KEY METRICS
Word-of-mouth referrals primarily drive revenue generation. However, we have the potential to substantially boost our top and bottom lines through strategic marketing campaigns and ad spend.
Our sales channel primarily relies on word-of-mouth referrals. However, with strategic marketing campaigns and ad spend, there is substantial potential for growth and expansion in reaching the right organizations.
Our payment structure works on a tiered pricing model, where the more resources a client leverages, the lower the billing rate for everyone involved. Clients typically spend around $150,000 in the first year and expand year over year. Some customers now spend $100,000 or more, resulting in lifetime value reaching millions or even tens of millions.
Our typical customer is a company facing challenges in finding or affording skilled resources. They approach us for help in building remote teams and managing their IT projects. Our customer base includes leading brands in various industries, such as software development, healthcare, e-commerce, and finance.
BUSINESS MODEL & RESOURCES NEEDED
We prioritize employee satisfaction and have developed an organization dedicated to culture. Our generous benefits and compensation packages result in a loyal and happy staff that stays with us for long tenures.
THE INDUSTRY
Our industry is technology and IT solutions. We operate in the B2B sector, providing staff augmentation and software engineering services to global companies. Examples of our industry include software development firms, IT consulting companies, and remote team management services.
OPPORTUNITIES TO SCALE
The scale opportunities for our business are immense. By marketing to the right organizations and developing products for accessibility and financial services plug-ins, our revenue could easily triple. Examples of scale opportunities include expanding our service offerings, targeting new industries, and exploring international markets.
Asking Price: $4,800,000
Gross Income: $3,100,000
Cash Flow: $992,875
Year Established: 2019
Employees: 7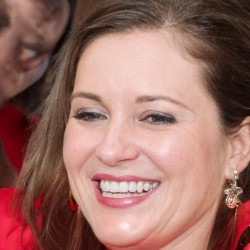 Latest posts by Amanda Stanley
(see all)